Chef Jack Fisher has been in the food service industry since 1970. He has worked as an Executive Chef in some of the state's finest country clubs, Four Star hotels and Five Diamond Resorts. Chef Jack was the Executive Chef of The American Club in Kohler, overseeing all food operations for the entire complex. The American Club is Wisconsin's only AAA Five Diamond Resort.
In 1986, he established Chef Jack's to meet the huge demand for quality cuisine not readily available in off-premise catering. The ability to work with any budget and theme has thrust Chef Jack's to the forefront of preferred caterers in the Milwaukee area.
Voted Chef of the Year by the Chefs and Cooks Culinary Club in 1989, and former President of the C.C.C. Club, Chef Jack is always conferring with others in his profession to provide the latest trends for the Milwaukee Market.

Milwaukee Magazine, our local publication, has called Chef Jack one of the few real stars.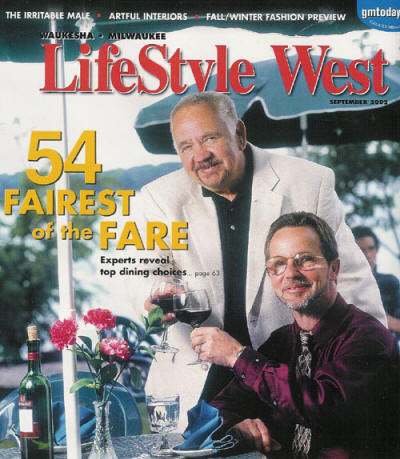 Chef Jack gives his favorite picks of area
restaurants in LifeStyle West Magazine.


Recognized nationally with the Leading Caterers of America and the
National Caterers Association, Chef Jack's has catered for many corporate clients,
brides, grooms, and public figures including
President Bill Clinton and Chancellor Helmut Kohl of Germany.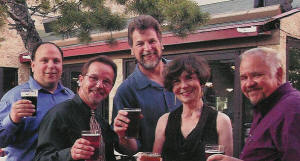 photo from LifeStyle West Magazine
(from left) Greg Abbate, Jack Fisher, Willard Romantini, Jan Effinger and Michael Ratkowski



Look for food and party ideas from Chef Jack in local publications and national
magazines such as Catering Magazine.